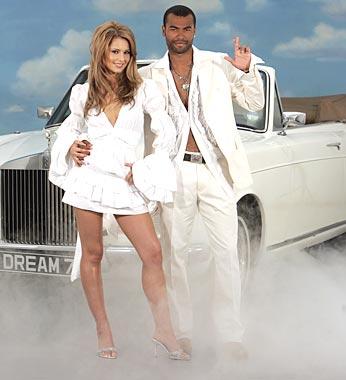 The problems just keep piling up for Fabio Capello. More injury worries for a coach already tarting to feel the stresses and strains of a predatory national media. The biggest news this week is that Ashley Cole has been ruled out for three months with a broken ankle. This is worrying news indeed, especially when you consider the problems English players have had this season. Glen Johnson's season has been injury-plagued making him a doubt, Rio Ferdinand off-form and injured some of this season, John Terry mired in a personal crisis. Midfield is no different. Steven Gerrard has barely hit top form when fit this year, Gareth Barry has been steady but virtually anonymous for Manchester City, Joe Cole has been injured for much of the season, Frank Lampard has played well in a top-of-the-table Chelsea team but has failed to hit the goal-scoring form of previous seasons, Shaun Wright-Phillips has not played well at all for City while Aaron Lennon, in wonderful form for Spurs, has failed to reproduce that at international level - and is currently injured.
In attack, the old work-horse Emile Heskey could not score if his kid's lives depended on it - that's presuming he ever gets into a scoring position anyway. Much like Jim Morrison of The Doors who turned his back on the audience because he was so nervous of performing, Heskey has his back permanently to the goal that it is a wonder that he remembers what an opposition goalkeeper looks like. That leaves only Rooney. A player that has taken on the mantle of main-man at Manchester united since the departure of the Portuguese Prince, Christiano Ronaldo, bloggers and reporters are slowly running out of superlatives to describe how brilliant Rooney has been this season with many dramatically carving into print their fears should Rooney suffer an injury before the World Cup.
Rooney's importance to United cannot be overstated this season as his goals have kept a side shorn of much of their defence for long spells, breathing down the neck of Chelsea. But it is not just his goals that have captured the attention of scribes all over the land. His performances this season have been so fantastic that more begrudging supporters have applauded his effort, work-rate and obvious quality, evident in the applause he received from Villa fans after chasing Ashley Young down the left-flank in the 80th minute with no sign of tiredness. That coupled with a maturity not previously seen from a player known for his fiery temper has seen those pundits look at Rooney with a new-found admiration.
Should Rooney suffer an injury before the World Cup has begun, many pundits and journalists fear England's bid to win the tournament for a second time will be over such has his form been this season. So those of a religious nature should start praying now because England without Rooney will not stand a chance in South Africa.
Graham Matheson